Meet our French and Francophone Studies Alumni
Dr. Anna Howell, Ph.D. 2015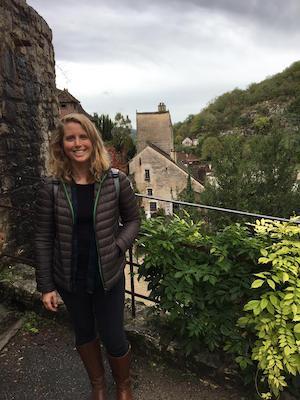 Freelance Translator
What can I say? Those years at UL were the best and really set the framework for my post-graduate life. Although I decided to pursue a non-academic route after graduating, my varied experiences as a student and instructor have definitely come in handy over the course of my professional career thus far. After a brief stint with a major publishing house in Paris, I now live in the countryside near Poitiers (and La Ligne acadienne!), where I have been working as a freelance translator since 2017. I specialize in graphic novels/comics and prospection materials to help French publishers sell translation rights and TV/film adaptation rights. I'm always happy to lend a helping hand to students looking to spend time in France or entertaining the idea of a career outside of academia.
Dr. (Anna) Laurie Burns Servaes, Ph.D. 2009
World Languages and Cultures Educator
Academy and Berchmans Academy of the Sacred Heart
Louisiana
I absolutely loved my experience in the Department of Modern Languages. I enjoyed being able to take courses and learn about all of the Francophone regions instead of concentrating on France. It was also the first time I had exposure to many Francophones from around the world. The student body was very diverse when I was there and I enjoyed my experiences with other graduate students, some of whom I keep in contact with today … The diversified approach to the program, in which the focus is on culture, enabled me to explore beyond the literary perspective to examine how people express their cultural identity in the contemporary context.

Erin Segura, BA 2009 & MA 2011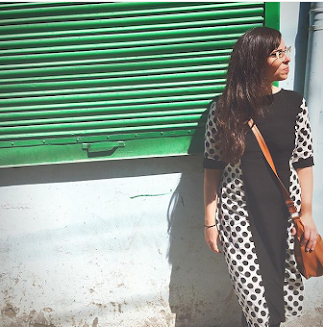 Instructor of Louisiana French
Louisiana State University
I attended UL because my high school French teacher told me, "If you want to live in French in Louisiana, go to Lafayette." It was a truly serendipitous time to be at the university and a very formative experience for me. I had the honor of studying under my mentor, Dr. Barry Jean Ancelet, and many others who had a great influence on my career path – namely the late folklorist Dr. Patricia Rickels, Dr. John Laudun under whom I studied Louisiana Folklore, and Dr. Deborah Clifton, who was my introduction to Louisiana French in a university context. The French program at UL is so well-rounded: I have fond memories of studying Belgian comic arts, North African cinema and French-Canadian pop culture, as well as French classics like Zola. While at UL, I was able to study abroad in Belgium, Canada in French – all endeavors for which my professors were encouraging and supportive.

Dr. Jerry Parker, MA 2014

Instructor of French and Spanish
Undergraduate Program Coordinator
Director of Foreign Language Resource Center (FLRC)
Southeastern Louisiana University (Hammond, LA)
I loved my time at UL! I advanced phenomenally in my ability to speak French and Spanish.  I also learned so much about various aspects of Francophone and Hispanic culture. As a student, I was able to grow intellectually, personally, and most importantly, in my capacity to design and conduct research. Likewise, the city of Lafayette had so much to offer culturally. I will forever treasure the relationships that I formed and the memories that I made while at UL. I would not be where I am today without the wisdom, expertise, and mentorship that I received while in the Department of Modern Languages.
Dr. Luc Guglielmi, Ph.D. 2004

Coordinator of the French Program
Associate professor of French and Gender Women Studies
Department of Foreign Languages/Interdisciplinary Studies
Kennesaw State University (Georgia)
I have excellent memories from my years in the department of Modern Languages at the University of Louisiana at Lafayette. From the staff to the faculty, everyone wants you to succeed. Challenging and interesting courses. I did my Master and PhD in the department and learned so much about the local cultures, Louisiana history and how to conduct proper fieldwork. All my former professors were great mentors, and I could not be where I am now if they would have not coach me from writing a basic research paper in my first graduate courses to finding a job in a very competitive job market.
Joshua Armstrong, MA 2006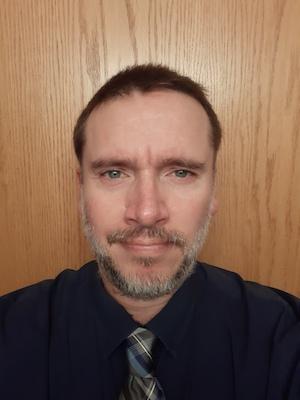 Associate Professor, University of Wisconsin-Madison
MA Thesis: L'évolution du monologue intérieur et ses modalités dans la trilogie romanesque de Samuel Beckett
The faculty were truly inspiring. Writing my MA thesis under Fabrice Leroy was an invaluable scholarly experience. The graduate students were mostly all native speakers of French from many different Francophone regions across the globe. Beyond that, living in Lafayette in the heart of Cajun Louisiana and experiencing the Francophone culture there was an unforgettable experience.